Quando esce una nuova serie di fantascienza, con dietro un nome importante come Spielberg (che può suscitare sia interesse che – come nel mio caso – perplessità…ma che in ogni caso incuriosisce), e in un periodo di magra televisiva come metà giugno, non si può certo dire di no. Commentiamo insieme questo episodio pilota (di cui esiste una video-recensione mia e di Ivan che non vedrete mai :D).

Nell'intro ci viene narrato l'antefatto tramite disegni di bambini e loro racconti. Espediente passabile, che riesce nell'intento di lasciare allo spettatore piena immaginazione su cosa sia avvenuto nei mesi precedenti…e far risparmiare soldini a quel poverello di Steven.
La storia mostrataci nel Pilot ci catapulta in un mondo post-invasione aliena, dove gli umani stanno organizzando una resistenza per sconfiggere gli invasori. Non il più originale dei temi, ecco.
Tuttavia, gli autori riescono parzialmente ad uscire da uno schema prevedibile o già-visto, incentrando la storia più sui personaggi che sull'invasione aliena. Un po' il rovescio della medaglia di Visitors (e The Event), che sicuramente era più volto all'aspetto fantrashientifico delle vicende. Questa ricerca di una propria originalità, tuttavia, è ostacolata da chiari elementi presi in prestito da, oltre i succitati Visitors e The Event, Battlestar Galactica, Lost e The Walking Dead.
Proprio con quest'ultimo condivide l'attenzione alle relazioni dei personaggi, ma perde nel confronto: sebbene il tema della sopravvivenza e della resistenza sia inserito abbastanza bene, i personaggi sono delineati in modo un po' stereotipato. Il protagonista, un ex professore universitario di storia, sta lì a dispensare sapere storico (infatti la gente cerca di evitarlo per non sentire i suoi pipponi) che però sicuramente farà inorgoglire il pubblico americano. Ovviamente mostra anche capacità strategico-militari imparate probabilmente giocando a Call of Duty e ha un figlio protagonista di emergenti triangoli amorosi di cui nessuno sentiva la necessità (teen drama no grazie).
Guardando il pilot ad un certo punto viene da chiedersi: ma come fanno ad essere tutti così tranquilli e composti? Ed ecco che pochi minuti dopo arriva una banda di criminali con cui il gruppo deve confrontarsi e su cui naturalmente avranno la meglio.
Molto interessante il personaggio capo della banda, rockstar nell'aspetto e Sawyer negli atteggiamenti, che affronta la situazione d'emergenza in maniera totalmente divergente al gruppo di protagonisti. Giustamente, anche, visto che ognuno reagisce ad una circostanza del genere a suo modo ed è importante mostrare le varie sfaccettature di tale reazione. In futuro mi aspetto gente che impazzisce o si suicida, naturalmente.
Dal lato extraterrestre, invece, non abbiamo alcuna panoramica su chi siano o cosa vogliano o perché ci abbiano attaccati gli alieni. Questo perché non abbiamo un punto di vista onnisciente, ma, fortunatamente, quello dei personaggi che ignorano anch'essi questi quesiti. Il risultato è interessante visto che lo spettatore si trova, al pari dei personaggi, a farsi domande come "gli alieni sono tutti mostro-formi come ci hanno mostrato? Ne esistono altri più evoluti o umanoidi?". Soprattutto il fatto che abbiano progettato robot di bipedi e che non uccidano ma "impiantino" i bambini alimenta il mistero circa l'identità e le intenzioni degli extraterrestri. Qui ovviamente si sente odore di Battlestar Galactica, che diventa ancora più forte nel contrasto civili-militari. In una situazione così critica infatti, i militari hanno il potere decisionale e vengono messi in discussione i diritti umani e democratici dei civili. Filone pseudo-politico che può diventare interessante.
Ma al di là di questo, l'azione che si ci poteva aspettare da un prodotto spielberghiano è mancata (fortunatamente, forse) e il pilot risulta abbastanza lento ma comunque seguibile.
Come detto, personaggi in buona parte promossi, interessanti i misteri sugli alieni, efficace la prospettiva di narrazione, ma un andamento piuttosto lento e la forte sensazione che nei prossimi episodi la qualità possa scendere (per via di svolte banali tra i personaggi, o degli stereotipi che possono prendere il sopravvento) irrimediabilmente.
Gli ingredienti per fare una buona serie non mancano, se riescono – partendo da una trama banale – a costruirci sopra un qualcosa di originale e accattivante. I rischi che diventi una troiata, però, non sono certo nulli. It's up to them.
Pilot promosso con riserva. Può diventare sicuramente una piacevolissima serie sci fi estiva. Vedremo.
Voto 7 +
PS: La recensione è letta e approvata da Ivan815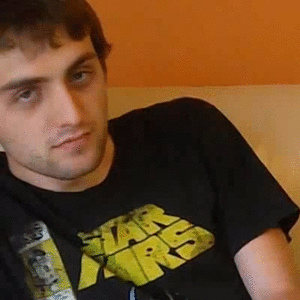 (frammento tratto dalla videorecensione)